Yesterday we learned about scratch. We learned how to change sprite/character. We made him walk and say stuff to each other. It was very fun. Thómas and Tómas

Hello welcome to our blog. Third class are gathering all our schools science work together. We want to get a Discover Primary Science Award. We will put all our work on this blog.
Powered by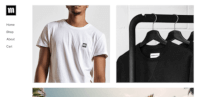 Create your own unique website with customizable templates.